May 2, 2016
Tender Loving Care – Hope for Women
[Extract of NEWS article published on Mangalore Today News Network]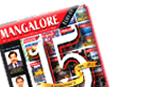 Mangalore Today News Network
By IJ Saldanha Shet
Mangaluru, May 2, 2016: In the midst of the picturesque beach resorts of Ullal across the Nethravathi bridges from Mangaluru, one sees humanitarian and spiritual centres that revive the depressed, stressed and disturbed humans. Here is TELOCA, a humble tranquil homely wellness institution restores the lives of a lot of people, through women – mothers, sisters, wives, daughters and friends. TELOCA was set up in 2012 by a divinely motivated courageous lady. The environment here is heavenly and serene just what is essentially prescribed for healing the body, soul and spirit.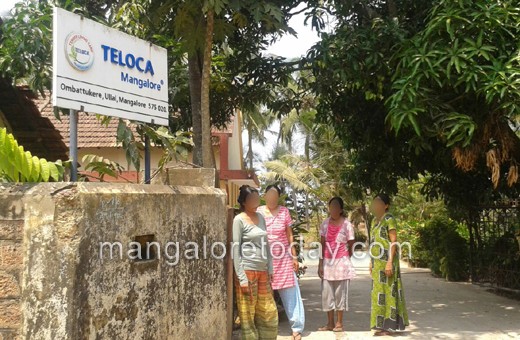 Hope for Women & Families:
TELOCA – an acronym for "TEnder LOving CAre" is a well appointed addiction recovery centre at Mukkacherry in Ullal just on the sea shore. In this simple place supported by a few good and generous people, a number of "Women Alcoholics" from a wide cross section of society, are cured of the scourge of alcohol (as well as substance abuse) with modern methods. Hope is the watch word here. Clara D'Cunha the admirable all rounder who fears no task, is the Trustee who runs TELOCA. She is also involved in running a similar centre for men near Kulshekar. Here, at Ullal, she is assisted by a full time nurse and able lady attendants; several professionals who volunteer and students who come in from time to time to offer their skills and labour in this noble cause are the back bone. Mingling and interacting with all these people is a blessing and the awareness and positive feelings it creates simply contributes to restoring responsible humans.
At any given point in time an average of 8 to 10 residents are being treated with a holistic system designed by Clara D'Cunha and her unique team, after much research and expert inputs tried and tested. Those women who recourse to this place after specialist persuasion are fortunate indeed. Unlike high-end city rehab centres, here they get 'tender, love and care' that is TELOCA. Free of fixed charges, those who cannot afford and the marginalised are well supported. Family of the patients contribute according to their means, no one is turned away. Addiction in advanced stages is generally prevalent among the underprivileged. A very balanced approach is adopted at this place – all basic rights are ensured and respected, arguments and gossip is discouraged and a spirit of "respect yourself and respect others" is the rule. Clara says, generally 1 to 3 months of intensive attention and therapy for the mind is needed, healthy balanced food is a must, relapses rarely occur in normal conditions, especially among women. Clara categorically said that women once committed to give up alcohol and substances fared well with a lot of will power and determination; the case with men is not so simple. It is heartening to see women of varying social strata, educational levels and back grounds living and striving together for a sober life and reaching for the stars together.
TELOCA the Institution:
The Bethany congregation, an indigenous order of nuns of Mangalore who are well known for their good work in education, women welfare and social work, made this facility available to Clara and her team in 2011 which was then registered as a 'Trust'. TELOCA Addiction Recovery Centre for women was established April 8,2012, with necessary official permissions, exclusive well set up treatment facility for women with alcohol dependency in Mangalore. At least 147 women have been treated with good success till date from various places like Bangalore, Mysore, Thirthahalli, Coorg, Udupi, Mangalore, Moodbidri, Belthangady, Kasargod and other places and also Kerala and Goa. During their stay the patients are given individual and group sessions, Individual counselling, family counselling, exposure to AA – Alcoholics Anonymous meetings and support. Patients, are anywhere between 18 and 65 years, school drop outs, graduates, post graduates and professionals. Patients are generally brought in by family members, social workers, NGOs, churches, convents, well wishers, doctors, hospitals, members of Alcoholics Anonymous, and sometimes the police.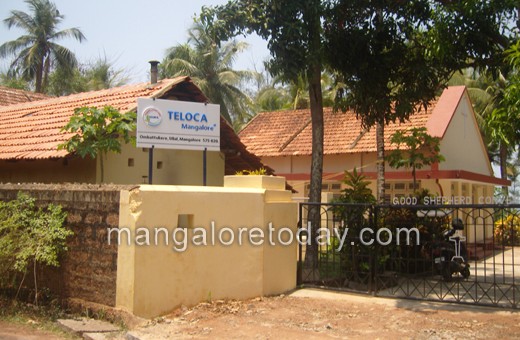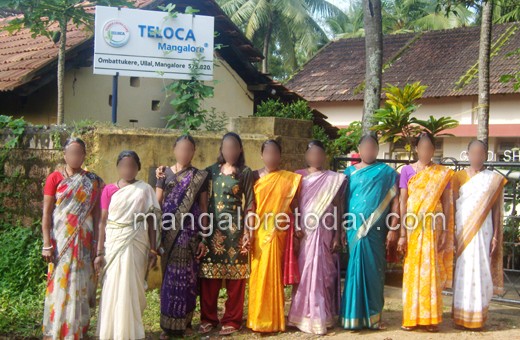 Clara asks to look at some typical regular cases (names are omitted to protect identity): A young lady in her early 20s, from around Mangalore who couldn't complete her graduation due to alcohol dependency was admitted to TELOCA in July 2013 by her family. She developed advanced drinking habit and created serious problems in the family, her studies were neglected. She was treated at TELOCA for 4 months and she made a positive change in the caring atmosphere of TELOCA. She also took initiative to complete her pending undergraduate exams. During her stay here she decided to study further she later did her post graduation in Mangalore University and presently is a pleasant normal working girl who comes to help out here as and when she finds time.
A 24 year old lady from Bengaluru was admitted to TELOCA in October 2013, by her husband and her brother. She was educated and worked in a call center. Because of her heavy drinking she was not able to take care of her child, not even able to take care of herself. She was given alcohol after child birth as is the practice in some communities, and this set off her habit, she frequently drank and she got addicted. She had a struggle to keep away from her habit and all at TELOCA did a lot for her as she was of a good disposition. Presently she is away from alcohol for more than 2 years and back to her work and living with her family in Bangalore. Her child who always feared her was given counselling therapy is now comfortable and very attached to her. She is in regular touch with the centre.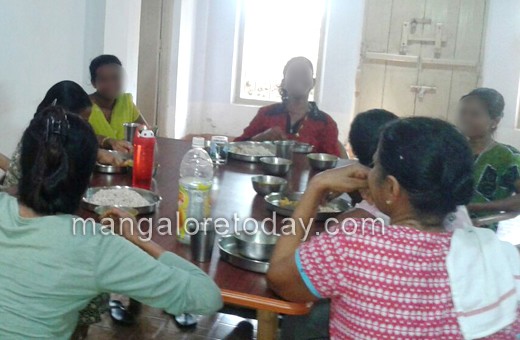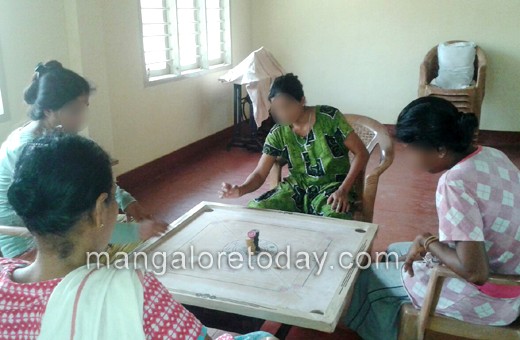 A couple of ladies who have successfully finished treatment, have stayed on to help and motivate others who arrive, one of them said "I have no close family and all have shunned me due to my alcoholic problem for many years. Now I am getting more acceptance, they will soon understand and come to get me back. In the meanwhile, I want to be grateful to Clara amma and help in this haven and tell all who come here how good this place is and how it has saved me and many from destruction."
Discretely it came to light that TELOCA gets nothing from the organised public sector or Governments, Clara said it is very difficult for her to find time to stand before officials and politicians and meet the criteria. She has depended on well wishers and those who know and will support. She is reluctant to list out what are the immediate needs for TELOCA, but she has indicated finance is paramount and from what can be seen on the spot utilities like: Aqua guards, small library with motivational and occupational books (not TV and News Papers), Fans, Audio visual equipment, cupboards, shelves and lockers, some basic games equipment, better staffing resources and so on is part of the wish list. She can be contacted on Email: [email protected]. She is very clear that if good people who are tolerant,
patient and caring like to come to the institution and contribute their time to help and assist, it is most welcome and they will have blessed satisfaction.
Clara – the anchor of TELOCA: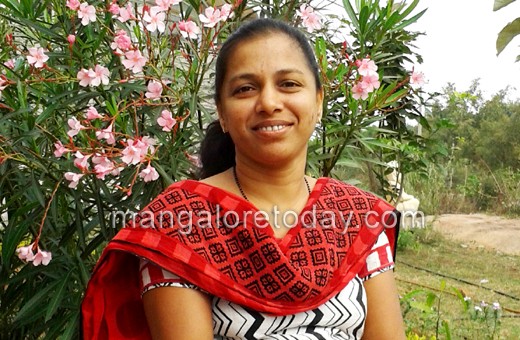 Just one unassuming lady with a simple and strong commitment, top class credentials, putting in great effort is Mrs.Clara D'Cunha, a trustee, she never looks up at awards and official recognition. She is fortunate to have the extraordinary gift of juggling multitasks efficiently – her family, husband Rony, college going daughter Sheethal and son Atul, not only cooperate but admire her work and respect it to a high degree. Ma'am Clara not only has earned an MSW from Mangalore University specialised in medical psychiatry, but also is an MA in sociology; she also now is working on her M Phil, a difficult task, given her responsibilities. Earlier, for more than ten years along with her studies she has served in several institutions in and around Mangaluru. 1998 to 2010: Clara worked in projects of Link De-addiction and counseling centre supported by Ministry of social Justice and Empowerment, Government of India, mainly as a Project Coordinator and has attended many courses. She has been a resource person and teacher for many a conference on 'Alcoholism among women', as also a member of peer bodies on addiction. Much of her activity has been focused on, "Study of Socio-psychological problems faced by women alcoholics; Causes and conditions responsible," and so on.
It is amazing how Clara copes, she does not draw a salary as such, asked how with her down to earth approach she is able to deliver where many fail, she says "My focus has been on welfare of alcoholic and suffering women and their families, without looking back what it will get me in the future. Deep down I feel a special love to make people feel good. My folks are supportive and many well wishers who care help in many ways, I wish the establishment will provide permanent funding. Yet, divine design and blessing in all matters is certain."